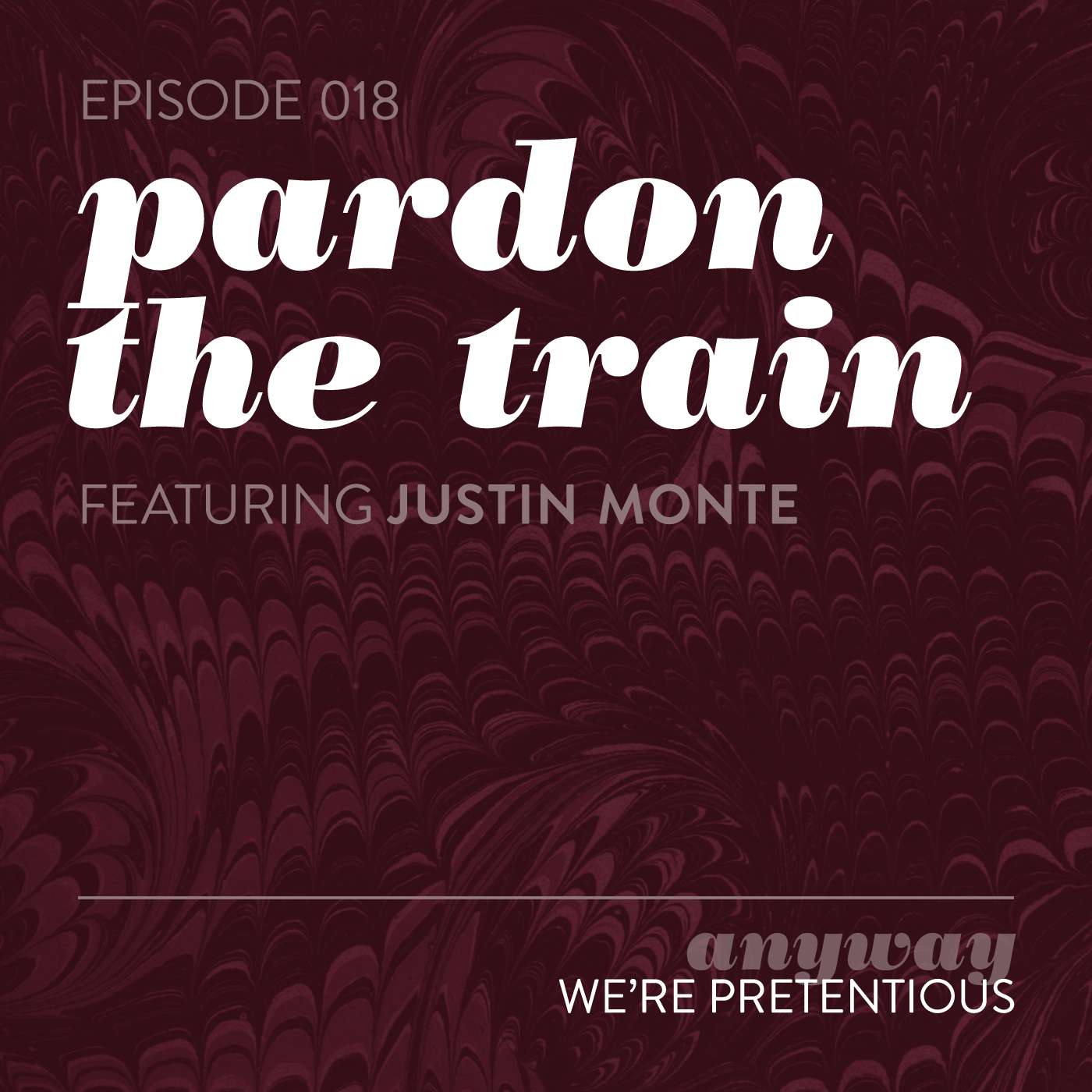 Episode 018: Pardon the Train
Justin and I ask another buzzy question: can you teach creativity? While we are full of yeses and nos, we are also full of personal anecdotes and assumptions and such about our own experiences as creative people. Sit down with us, have a cup of whatever you like and navigate the complexities of creativity with us. Oh and check out his videos on the YouTube at JMontage. 
Find out more on the Anyway, We're Pretentious website.